detect
browser, OS,

and

device

from

user agent

string
A fast user-agent lookup API that detects Browser, OS, Device Type and other attributes from user-agent

And it's

FREE

to use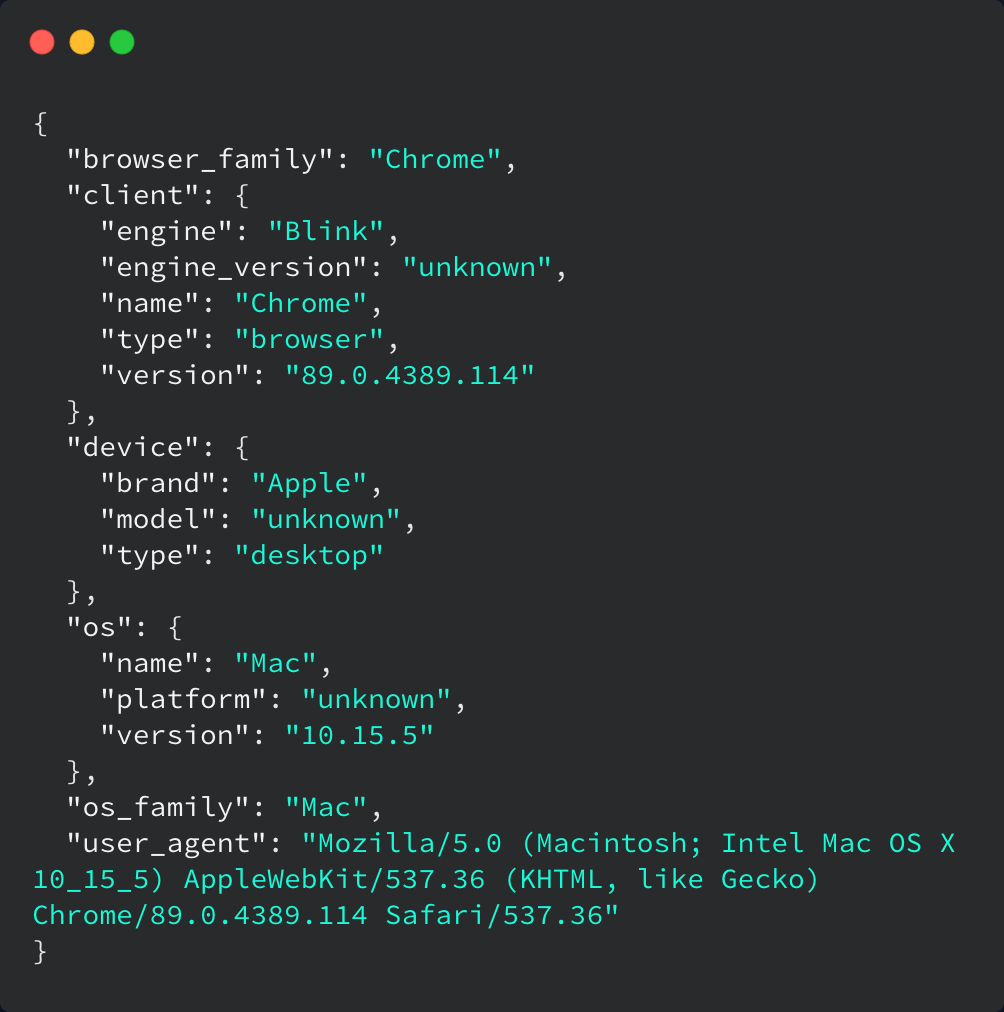 Live Demo
API Demo
demo uses your user-agent string and apicagent's GET API
Use Cases
There's a lot of hidden information in the user agent string that can help you create a better customer experience and improve your conversion. All in real-time.
Get Started
Features
Use apicagent's REST API and avoid integrating with hard to maintain user-agent parser libraries - our API can be integrated quickly and is easy to understand.
Simple to Use
Our REST based JSON API is extremely simple to use, it is very easy to integrate with any programming language or tech stack.
Scalable Infrastructure
Our software stack is built to scale to millions of requests and our API is also built to respond fast.
Free
While we are in beta, our API is free to use. We will continue to have a generous free plan when we launch our pricing plans.
Start Using
Usage
Using apicagent's API is very easy. We provide GET or POST variants of the same API - choose as per your preference, send your user-agent string as input and you get the response that you can use in your application.
GET https://api.apicagent.com
Simple and easy to get started with, works in browser too. If you prefer GET APIs, use this.
Learn more about GET API
POST https://api.apicagent.com
This works exactly like the GET API, except user-agent string is sent inside a JSON object.
Learn more about POST API
Read Docs